As I mentioned in my previous post I have a goal to get updated portraits of my family to hang in my house.  I went to my parents' house last week to shoot some images of them.  I started with my Dad out in their shop.  One of the items out there that I wanted to make sure to include was my granddad's 1953 Chevrolet truck.  Several years ago my brother partially restored it and I actually used to ride with him to school in that truck.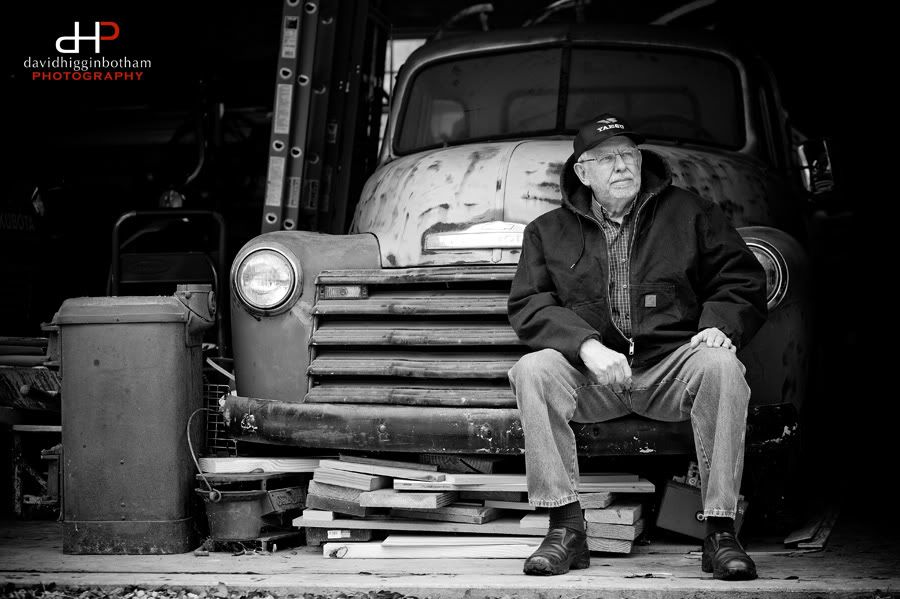 Mom wasn't thrilled about having her photo made but I promised her I would do a good job….I am really happy with what I got!  Hopefully…she'll at least pretend she is happy with them too!  :)
I wanted to put them in parts of the house that were relevant for each of them.  The room below used to be my sister's room when we were growing up.  It has since become a guest room and it reflects my Mom's style and artistic ability.  If I'm not mistaken the two paintings over her shoulder are ones that she painted.
The room below was my room when I was little.  I stood there thinking about how I wanted to set up this photo and it hit me how much bigger I remember that room being.  This room is quite the multi purpose room now.  Guest room….grandkids room….work room…etc…  But the reason I wanted a photo of her there is because of the mural she painted for my nieces and nephews.
This is Albert.  The most obese Jack Russell Terrier to ever waddle this planet.  He's getting pretty old now but he's a sweet dog.
Now the hard part will be deciding which images to print and hang in the house.  Now on to my brother…sister…sister-in-law…and brother-in-law….not necessarily in that order.